March 2, 2020
Order your Atoo Electronics products online!
Now on our website in the "products" section, buy your consumables and your equipment at any time!
The Atoo Electronics store is open 24 hours a day, 7 days a week to buy and receive your products internationally.
To order your products on our website it's very simple: follow our infographic step by step!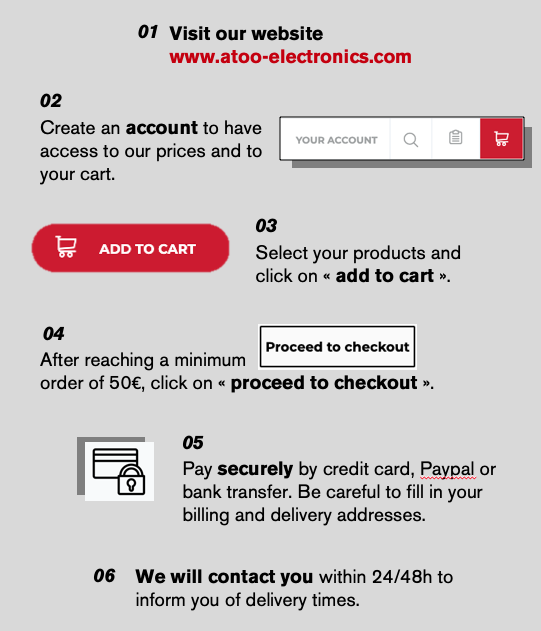 Online payments are made easy and secure.
For any questions regarding online ordering or any additional information, contact us at +33 (0) 2 99 08 01 90 or by email info@atoo-electronics.com.
See you soon !
Regards,
The Atoo Electronics team