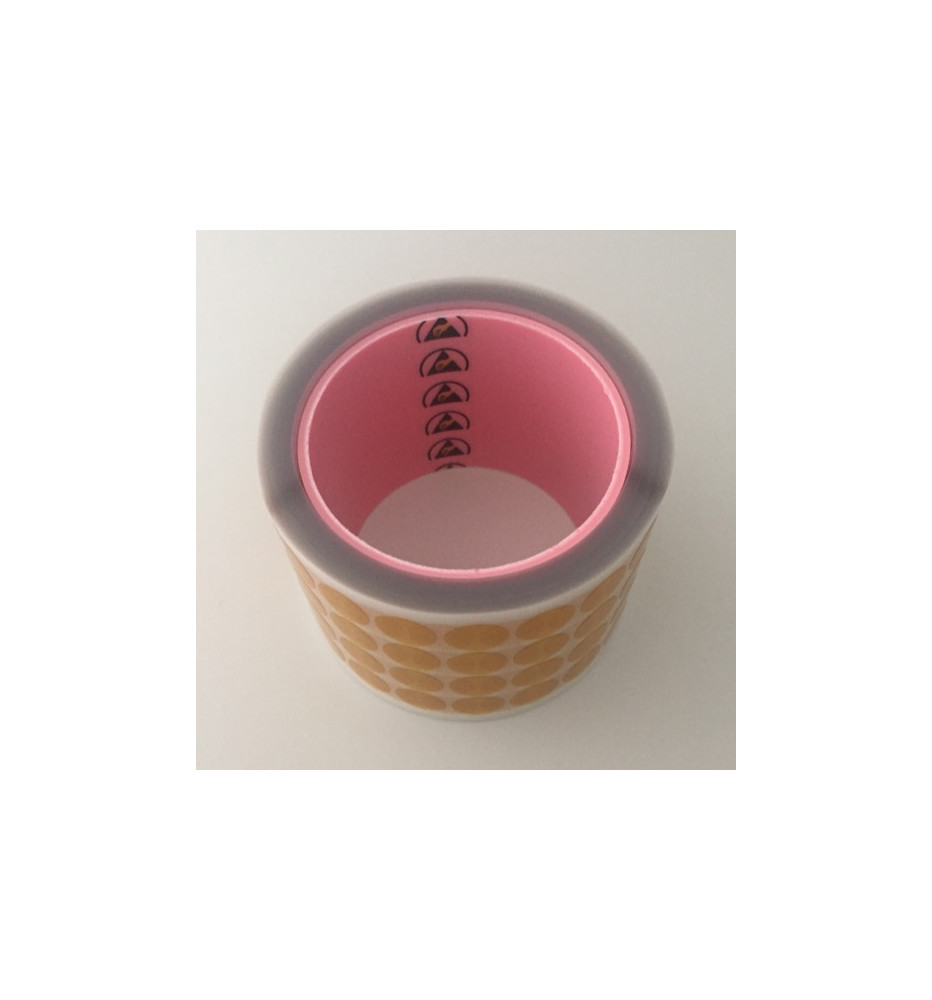  
Dots Kapton ESD
Masking of the cards before wave soldering, maintenance of thermocouples during the production of thermal profiles, electrical insulation for the transformer, motor, coil, capacitor etc.
Temperature : 290°C max
Diameter from 3 to 10mm: 10,000 dots per roll
Diameter from 10: 5,000 dots per roll (other dimensions or formats available on request)
Adhesion (N / 25mm): 5 to 6
Surface resistance: 106 -109 Ohms
ESD : YES
Color : amber
KD803H is a polyamide film, coated with a silicone adhesive with extremely low electrostatic discharge properties.
Dimensional stability at high temperatures.
Resistant to chemicals.
Excellent resistance against heat, cold, solvent and tension.
For more detailed product information, please contact us directly.
6 other products in the same category: