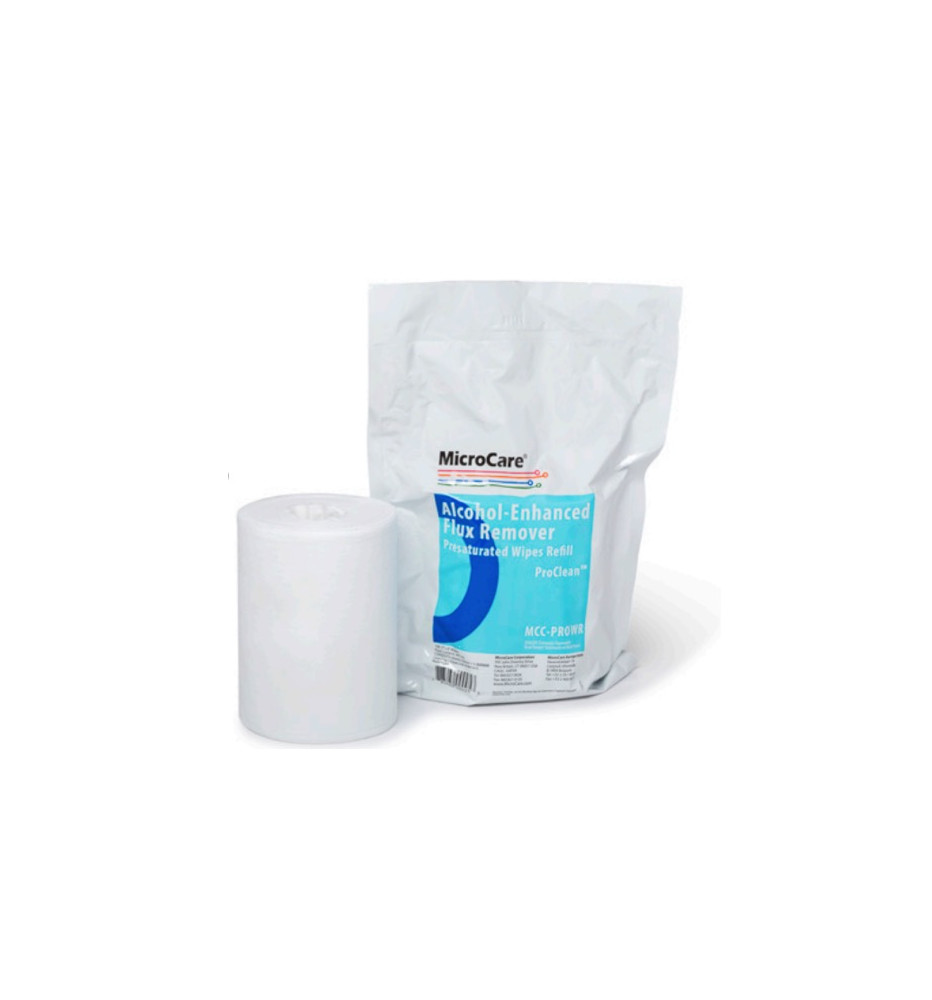  
Microcare Alcohol-Enhanced Flux Remover Refill
Remove any type of solder paste including rosin, OA, synthetics, lead-free and "no-cleans" plus grime, fingerprints, dust and other residues.
Refill 100 wipes (20,3cm*12,7cm)
Don't contain water
Excellent on lead-free pastes
Non-corrosive & ESD safe
Money-saving refills reduce costs and help protect the environment by reducing waste and encouraging the re-use of packaging.
For technical information on this product, do not hesitate to contact us.
10 other products in the same category: