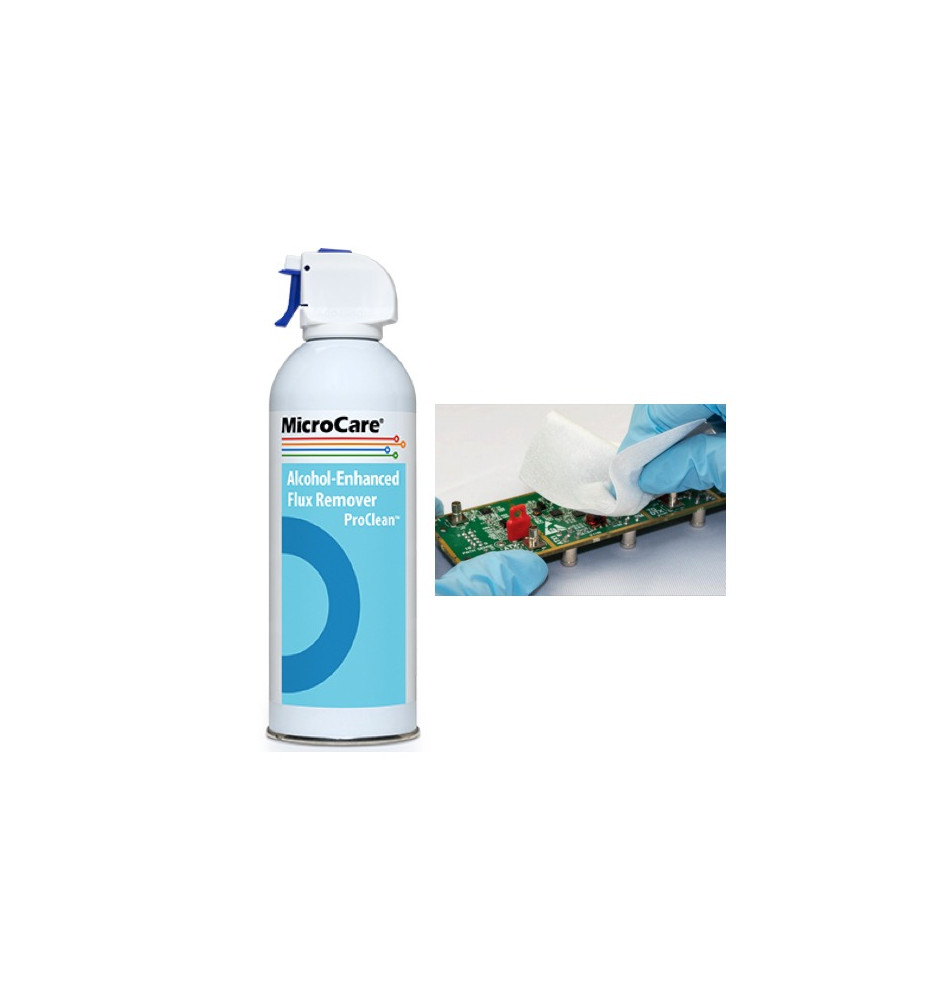  
Microcare Kit Pro-Clean aerosol and wipes
Includes:
- 12 x Alcohol Enhanced – ProClean™ (PRO167) (Note: This is the larger aerosol)
- 25 x Pack of 50 MicroWipe™ Cleaning Wipes (W66)
Proprietary blend of alcohols engineered specifically to quickly clean rosin fluxes, synthetic fluxes and most no-clean fluxes/pastes from all types of electronic assemblies, circuit boards and associated assembly equipment.
This cleaner has a slower evaporation rate and dries residue free. It is also effective in cleaning oils and grime often found on electronics and is compatible with nearly all electronics grade materials and substrates. Use with confidence to clean assembly line items such as SMT stencils, components, boards, displays, cables and connectors.
For technical information on this product, do not hesitate to contact us.
10 other products in the same category: